Outpatient Treatment Programs
At Elevate Recovery, we offer a comprehensive range of outpatient treatment programs tailored to support individuals at various stages of their recovery journey, including partial hospitalization programs (PHP), intensive outpatient programs (IOP), and standard outpatient programs.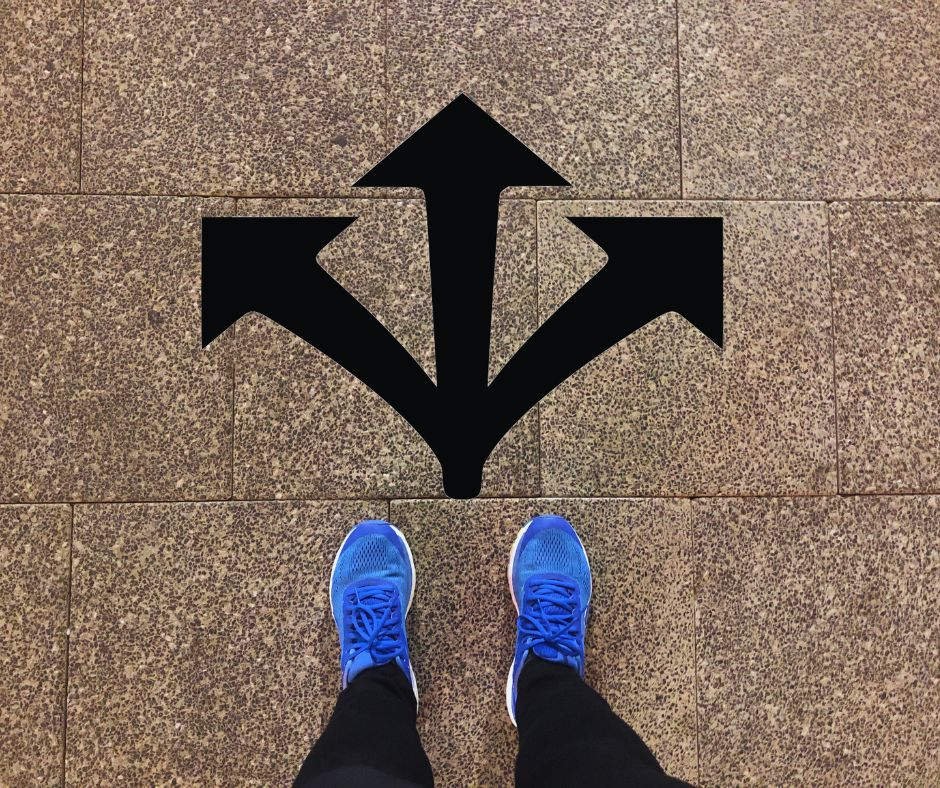 Partial Hospitalization Program
Our partial hospitalization program (PHP) is a highly effective approach to addiction treatment that allows individuals to receive professional and intensive care while living at home. This outpatient program, in accordance with the Substance Abuse and Mental Health Services Administration (SAMHSA), caters to those seeking to overcome substance use disorders and addiction.
During PHP, patients can access evidence-based therapies and medication-assisted treatments to address drug and alcohol addiction. This approach is especially beneficial for individuals who require addiction treatment but have responsibilities they must continue to maintain. Partial hospitalization enables them to seamlessly integrate treatment into their daily routine without disrupting their personal commitments. This flexibility, coupled with the support provided by our addiction treatment centers' compassionate and experienced team, encourages a sustainable recovery process.
A partial hospitalization program provides a patient-centered approach to recovery treatment as it fosters a sense of security and comfort, removing barriers that may deter some from seeking help for their addiction. A PHP considers not only the physical aspects of addiction but also the mental health issues that often accompany substance use disorders.
Intensive Outpatient Programs (IOP)
Intensive outpatient programs (IOP) are a structured and effective approach within the realm of addiction recovery and are pivotal in guiding patients toward their recovery goals. The regimen of this outpatient program encompasses various sessions, including group therapy, individual counseling, 12-step programs, and educational classes. True to its name, an intensive outpatient program is rigorous, often involving up to five sessions per week, each spanning three hours or more. This intensity is carefully tailored to address the unique needs of each individual comprehensively.
One remarkable aspect of IOP is its emphasis on creating a supportive environment for patients to openly share their experiences and challenges in maintaining sobriety and avoiding relapse. This open dialogue enables patients to articulate the underlying issues that led to their substance use, fostering self-reflection and a deeper understanding of the root causes of addiction.
As patients progress toward their recovery goals, the time allocated to each session may be gradually reduced to aid in their successful transition back to everyday life outside the treatment center. IOP not only addresses addiction but also empowers patients to regain control of their lives, promoting self-awareness and resilience in the face of substance use disorders.
The structured and comprehensive nature of IOP is a vital component of the recovery journey, fostering self-awareness and resilience while helping individuals successfully overcome substance abuse.
Traditional Outpatient Programs
Traditional outpatient programs offer a flexible approach to addiction treatment that shares similarities with intensive outpatient but with less time commitment. Within this framework, patients can access the previously mentioned vital components of recovery, including individual counseling, group therapy, and 12-step programs, but with a reduced frequency. This outpatient rehab model allows individuals to balance their work and personal commitments while managing their recovery treatment and therapy effectively.
The distinct advantage of a standard outpatient program is the freedom it provides patients to plan their daily activities without feeling restricted in their choices. It's particularly well-suited for those who have already completed intensive treatment or those who do not have a lengthy history of drug abuse. A standard outpatient program is an excellent choice for individuals who prefer not to stay in a rehab facility and find this outpatient option highly appealing, as it motivates them to proactively pursue a healthier, sober lifestyle.
What to Expect During an Outpatient Program
At Elevate Recovery Center, we provide a highly individualized and holistic approach to outpatient addiction treatment. Our comprehensive addiction treatment programs offer a wide range of services to address drug and alcohol rehab needs, ensuring that each individual's unique circumstances and substance abuse issues are carefully considered.
Within each of our treatment programs, we offer medication-assisted treatment, where we tailor medical interventions to address specific substance abuse disorders, such as alcohol abuse or opioid addiction. Our dedicated team of clinical and medical professionals conducts a thorough medical evaluation to craft personalized, evidence-based treatment plans that promote successful recovery.
Our commitment to individualized treatment plans also extends to addressing co-occurring mental health issues, which are a common challenge in addiction treatment. Through therapies such as dialectical behavior therapy and cognitive behavioral therapy, we equip individuals with the tools and skills necessary to achieve lasting sobriety and relief from mental health challenges.
Within each of our programs, including partial hospitalization, intensive outpatient, and standard outpatient, we ensure that our clients have access to the level of care that best suits their needs. Throughout the outpatient journey, we foster a supportive environment where clients can make connections, creating a community of peers who share similar goals and experiences.
At Elevate Recovery Centers, we are dedicated to facilitating successful treatment and helping individuals overcome substance addiction, no matter how challenging it may seem. Our individualized approach provides the guidance and support necessary for clients to embark on the path to a healthier, substance-free future.
The Benefits of Outpatient Drug Rehab in Massachusetts
At Elevate Recovery Center, we offer a comprehensive approach to addiction treatment, with a particular emphasis on intensive outpatient care. Located in the heart of Massachusetts, our outpatient drug rehab programs offer a range of benefits including:
Flexible Treatment: Elevate Recovery Center's outpatient drug rehab programs in Massachusetts provide flexibility, allowing individuals to receive treatment while maintaining their daily routines. This flexibility is especially evident in our intensive outpatient program (IOP), which offers comprehensive addiction treatment on a flexible and affordable basis, accommodating diverse schedules and needs.
Comprehensive Care: Our intensive outpatient program (IOP) is a vital part of our continuum of care, designed to address alcohol and drug use disorders effectively. It provides individuals with comprehensive addiction treatment, rivaling the effectiveness of inpatient treatment for most clients, as supported by research.
Individualized Care: Our outpatient rehab programs are tailored to each individual's unique needs, ensuring that they receive personalized treatment plans that address their specific challenges and goals.
Get The Treatment You Need and Deserve
Elevate Recovery Center stands at the forefront of addiction treatment, demonstrating a track record of effectively supporting long-term recovery. Our dedicated team of renowned clinical and medical professionals excels in addressing addiction, often in conjunction with mental health concerns, to provide personalized care for each individual in our program. Call us – we're available 24/day, 7 days/week.
Addiction Treatment Center in Massachusetts
Elevate Recovery Center, located in Massachusetts, stands as a beacon of hope for individuals seeking comprehensive drug addiction treatment. Our drug rehab program encompasses a wide array of vital rehab services to help you every step of the way on your recovery journey. We understand that addiction can take many forms and our experienced team is fully equipped to help those suffering from a wide range of substance abuse disorders. Our mission is to guide individuals toward lasting sobriety through a combination of proven methods.
We recognize that the road to recovery is unique for each person, and that's why we offer individualized treatment plans to cater to diverse needs. Our commitment to providing a wide range of therapies ensures a well-rounded approach that takes into account the physical, emotional, and mental aspects of addiction.
If you or a loved one is in need of help in overcoming drug or alcohol addiction, we encourage you to reach out to our team. For those concerned about the financial aspect of treatment, we accept most major and private health insurance policies which can help cover the costs, making these vital services more accessible to those dealing with drug and alcohol addiction.
Elevate Recovery Center is dedicated to providing the support needed to guide individuals toward a successful and lifelong recovery. Don't hesitate to call us to learn more about our treatment programs and to embark on the path to a healthier, sober life.